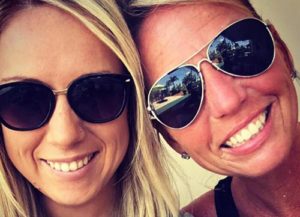 "Why can't they just stop using?" "Why does it have to by my kid?" "How can they do this to us?". These are questions I consistently hear from parents and loved ones,
WE ARE ADDICTS AND ALCOHOLICS. IT IS A DISEASE. Listen, none of us just wake up one day and think.. I am going to try heroin today. NO that's not how it works. We didn't plan on this and believe me we would not wish this disease on our worst enemy. It takes us places we wouldn't imagine and it is absolutely terrifying.
We don't think about how upset you are going to be when we are dope sick and steal your jewelry.
We don't think about how you will feel when we don't contact you for days or weeks at a time.
We are selfish, self centered and self seeking individuals when we are using. We don't think about anything but the next one.. we will do anything to not be sick, to not think, to not feel.
Just like cancer patients, we need treatment. They have chemo; we have a 12 step program.
Diabetics have to check their blood sugar regularly – multiple times a day. As addicts, we need to check our behaviors and our thinking multiple times a day.
I'm not making excuses for our behaviors, I am simply educating.
For myself, I didn't turn out this way because I didn't have my birth father around. I used because I like the effects produced by drugs and alcohol and it turns out I am not like other people. I cannot use successfully and put it down. I cannot smoke a joint and be able to maintain a career. My disease tells me I can, but the second I pick up, I am off to the races.
I will take everything you have. Someone could overdose in front of me and I would run their pockets before I took them to the hospital. I'm the girl at the party thinking of excuses to leave so that I can go get a fix. I didn't want to live in a trap house. I didn't want to be homeless. I never imagined I would stick a needle in my arm.
I didn't think my mom would find me overdosed or that my little sister would witness me having a drug induced seizure. BUT THIS IS WHERE MY ADDICTION TAKES ME.
It didn't have to be your kid or loved one, but it was.
They don't want to put you through this, but they do.
They want to stop using, but they don't know how.
There is help out there. In your town, in your state. There are people ready and willing to make a difference.
To all of the loved ones out there who have experienced the pain and misery caused by this disease, you are a warrior. We appreciate you and love you even though it is hard for us to show it.
To all of the addicts, in and out of the rooms, sober or not – you are worth it. You are more than a RIP status on facebook. This is your time. This is your chance. No more existing, It's time for you to live again.