Preferred Treatment Partners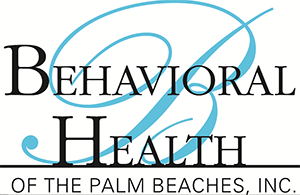 Behavioral Health of the Palm Beaches is one of the nation's leading behavioral health care organizations. Located in South Florida, Behavioral Health of the Palm Beaches offers expert treatment, support, advocacy and assistance to patients suffering from drug and alcohol addiction. We specialize in the treatment of co-occurring disorders, and develop our cutting-edge treatment programs using evidence-based best practices.
Licenses and Credentials
Our facilities are licensed by the State of Florida Department of Children and Families and are accredited by the Joint Commission on Accreditation of Healthcare Organizations. Joint Commission accreditation represents a commitment to quality of patient care and positive patient outcomes.
Medically-Supervised Detox
We offer onsite medical detox from compassionate experts who work hard to mitigate withdrawal symptoms and make patients as comfortable as possible during the first stage of their treatment. Our staff recognizes that patients are especially vulnerable during the initial stages of their recovery and provide expertise and compassion when addressing the needs of our patient population.
Customized Treatment Programs
We recognize that no two addiction cases are identical and provide each patient with a customized treatment program to suit their unique care needs. Facilities that don't recognize the distinctions between each patient are less likely to effectively treat the individual.
Comprehensive Continuum of Care
Our continuum of care spans the entire spectrum of treatment, from professional intervention to detox to a full array of proven and innovative treatment therapies that are designed to adapt the patient to transitional living and aftercare services which help patients reconnect with their families and the world around them. We also offer comprehensive educational programs for families and loved ones so they can better understand the disease of addiction and their role in their addicted family member's recovery.
Buena Vista Recovery is an Inpatient Facility offering individualized, confidential, patient focused withdrawal, detoxification and counseling services for Substance Use Disorder.  At Buena Vista Recovery, we recognize and can effectively address the needs of dual diagnosis patients presenting with co-occurring disorders.  Our medical staff is comprised of licensed professionals in Family Medicine, Psychiatry, and Addictionology
Detoxification
Buena Vista Recovery provides Level 4 treatment which is the most comprehensive and intensive level of care, according to The American Society of Addiction Medicine.  Our addiction professionals and clinicians provide a planned regimen of 24-hour medically directed evaluation, care, and treatment in an inpatient setting.  Our facility is a comfortable, secure, home-like environment rather than having the institutional feel of traditional medical facilities
Residential/Inpatient
Residential/Inpatient Treatment at Buena Vista Recovery includes full-time care in a safe, structured environment in our brand-new facility nestled in the foothills of north Scottsdale, Arizona.  We offer private rooms that feel more like home than traditional institutional environments in a secluded location with spacious grounds for outdoor activities.  Our program ranges from 7 to 28 days depending on each patient's individual needs.
Our Team of physicians, psychiatrists, nurses, and counselors work together to meet the mental, physical, and emotional needs of every patient providing more than 42 hours of evidence-based counseling per week.
 Services include:
A detailed individual clinical and medical assessment.
Psychiatric evaluation.
Individual, Group, and Family Therapy.
Holistic Treatment.
12-step meetings.
Educational workshops about the addiction process and stages of treatment.
Activity groups to broaden perspective and allow patients to focus on themselves.
Continuity of Care
We provide our patients and their families exceptional continuity of care.
Medically managed detoxification.
Inpatient/Residential Services in a medically managed environment.
Optional community Outpatient treatment to allow individuals to return to their lives and jobs while
continuing their recovery.
Referrals and discharge planning to long-term continued care options