Preferred Treatment Partners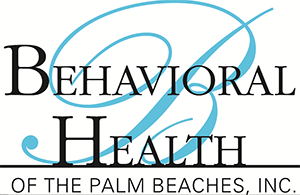 Behavioral Health of the Palm Beaches is one of the nation's leading behavioral health care organizations. Located in South Florida, Behavioral Health of the Palm Beaches offers expert treatment, support, advocacy and assistance to patients suffering from drug and alcohol addiction. We specialize in the treatment of co-occurring disorders, and develop our cutting-edge treatment programs using evidence-based best practices.
Licenses and Credentials
Our facilities are licensed by the State of Florida Department of Children and Families and are accredited by the Joint Commission on Accreditation of Healthcare Organizations. Joint Commission accreditation represents a commitment to quality of patient care and positive patient outcomes.
Medically-Supervised Detox
We offer onsite medical detox from compassionate experts who work hard to mitigate withdrawal symptoms and make patients as comfortable as possible during the first stage of their treatment. Our staff recognizes that patients are especially vulnerable during the initial stages of their recovery and provide expertise and compassion when addressing the needs of our patient population.
Customized Treatment Programs
We recognize that no two addiction cases are identical and provide each patient with a customized treatment program to suit their unique care needs. Facilities that don't recognize the distinctions between each patient are less likely to effectively treat the individual.
Comprehensive Continuum of Care
Our continuum of care spans the entire spectrum of treatment, from professional intervention to detox to a full array of proven and innovative treatment therapies that are designed to adapt the patient to transitional living and aftercare services which help patients reconnect with their families and the world around them. We also offer comprehensive educational programs for families and loved ones so they can better understand the disease of addiction and their role in their addicted family member's recovery.


Lake Haven Recovery Center is dedicated to helping every person who walks through our doors who have an alcohol or drug addiction. The goal is to provide the best possible care ensuring that each individual is treated with compassion, dignity and respect so they may enjoy a lifetime of sobriety and success. The objective is to help an individual save their life.
At the Lake Haven Recovery Center alcoholism and drug addiction is treated as a primary illness. Alcoholism and drug addiction is a disease that not only impacts the person, but families as well. It is a disease that impacts a person's physical and emotional well being. We also know, from experience, that in many instances not only are there alcohol and drug dependencies but also co-occurring mental health issues. Through a working relationship between the individual and the highly trained staff at Lake Haven Recovery Center, a partnership is developed that together an understanding occurs about the substance abuse and mental health issues in order for an individualized client centered treatment plan to be developed.
Services at LakeHaven Recovery Center provide a full continuum of care these include PHP with Housing, IOP, EIOP, OP and Sober Residences. LakeHaven has three specific programs a traditional alcohol and drug addiction program, a faith based program called New Life and a program for pregnant woman called The forgotten Mom's. LakeHaven also has an intensive family program, a job placement service called Pathways to work and a very active alumni program.