I had the honor of speaking with a beautiful woman named Tracy, who tragically lost her son to this disease.  She is warm hearted, courageous and incredibly brave to share…here is her story.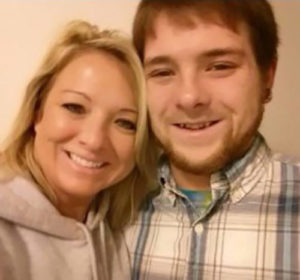 On May 9th 1989 at 3:01 pm Zachary Scott Schellenberg entered the world a perfect 5lbs 15 1/2 oz. Zachary was not born with warning label or sign that would identify him as a future addict . He was smart , beautiful, kind, eager, loving and curious. He had many friends and was popular. He was born into a family that loved him and raised him to be the best person he could be. He was an Eagle Scout and a lover of all things nature. He had qualities others only envied, from his free spirit to his gift to speak to anyone no matter who they were. He was unique and inspirational.
So why did he die? What did we do wrong? Why was Zachary and addict????
This is my story:
When Zachary was 7 he was what his pediatrician would identify as ADHD and we were advised by him and his first grade teacher that he should be taking medication for it . From the first moment he took the stimulant Adderall and then later Stratera Zachary became manageable and quickly his grades were improving and Zachary was no longer a distraction in the class room. Zachary would continue on this medication until he begged me at around 13 that he no longer wanted to take the medication . He said he was no longer able to think straight and the headaches were unmanageable along with stomach pain. Zachary pediatrician advised us to just to discontinue the medication and he would be fine. But he was Not fine.
It was at that time did I discover Zach was smoking weed to help in combat the symptoms of his diagnosis, he said his head raced and it helped him. To me it was "shock" because my son was breaking the law by smoking pot.
Additionally at age 12 Zach fell from a truck bed and causing a open fracture to his left arm. He would require two surges and prescription pain medication after both procedures.
By 16 and two drug rehabs later my son was what I refer to as a "professional addict "because he worked at it like a job. As his mother I was extremely angry and sad and pleaded with him to "stop "
He was bringing shame to us and I was quickly becoming withdrawn and depressed. I felt I had no where to turn and I was alone. Both his father and I did what many parents do when in crisis we shut down . Or argued about what we did wrong.
After Zachary's dad died in 2013 of a long fight with cancer Zach dove into heroin . In the three years he was shooting up I saw the biggest change in him.
He lied , stole, and did anything he could for his next "fix" . I watched helplessly as he went from my son to something else. I was ashamed, sad, scared , I felt so helpless because no matter what I did I was a bystander to his demise .
I watched his become physically gaunt and sick . Zach attracted Hep C through his I.V drug use and was dying slowly from his addiction.
The son I loved was replaced with a person I did not know. He was a lost boy and there was no place to get help.
In 2014 his first stint in prison occurred. While waiting in the jail prior to sentencing he would call me begging for help and for me to bail him out and because I would not I was an awful mother according to him. It was not until the heroin shed his body did any sign of my child surface. It was also while he was incarcerated did I feel any peace because at least I knew he was alive and not lying dead somewhere of an overdose. This went on for two more years.
Jail, prison, sobriety, relapse, jail, sobriety, relapse….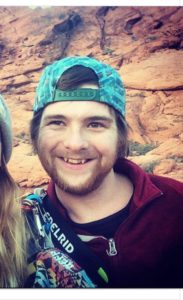 On September 7th , 2016 at 9:45 after 9 months clean the body of my son was found by a person walking to a gas station that was adjacent to the field he was lying in.
At approx 5:17 pm a deputy sheriff came to our home in Smithton to deliver the devastating news of my sons death.
A friend of my husbands since childhood he drove up to our home on that evening and thinking it was simply a social call Warren my husband eagerly greeted him with a hand shake. The realization of his visit soon became apparent when the saddened officer asked If i was home. Warren came in from the garage visibly shaken asking me to go to the garage with him it was there I met the officers eyes and I could hear his words before ever spoken. I quickly became panicked and begged him not to say the words I had been dreading to hear for years and the words no mother or parent should hear.
My heart immediately felt a pain I did not know possible and finding my way to a cooler in our garage I sat before I fell. After speaking to the officer a bit longer and speaking on the phone with the coroners office I made my way back into our home to start relaying the news of his death.
The next few days were a blur of family and friends do desperately wanting to help and the need for arrangements to be made. During all of this I stayed awake fearing sleep would erase the captured voice of my son I had playing in my head since I was given the devastating news " love you mama" the last words he spoke to me days earlier. When sleep finally did find me nearly 2 days later I awoke knowing that I had to make choices and had to do whatever it took to move forward-
Fast forward to now and I'm still moving forward just differently.
My message to everyone who reads this is "yes" my son was an "addict" but he was also my son. He could not just "stop" like I've heard many say to him. He did not want to be an addict. He did not enjoy hurting his family and as bad as it was for me to watch ,it was so much worse for him. The drug took a hold and it did not let go. It stayed with him in his mind despite his stints with sobriety. It's a demon willing to take hold of you and leaving nothing behind but despair and death.
Zach was everyone's child, he had nothing to identify him as "at risk" . He grew up in a two parent household and was given all opportunity to thrive.
Heroin has no enemies, no prejudice, and no fear. The new addicts of this age are the honor students, athletes, the professional, the face you see walking down the street, the friend, and the Eagle Scout and our Veterans
Zachary's story needs to be heard because we need awareness . We need to break away from the stigma that he was less than because he was a heroin addict. He was my son, my heart, and from the moment he was born I did everything to protect him. And yet I was helpless to this.
My only happy place in my story now is the last time I saw my son we spent the day together and it was amazing.
He saw my parents and his sister and he was happy. That was my gift from God and I will be forever grateful.
Editors Note:
Tracy, I thank you from the bottom of my heart.  Your raw and courageous words may help save someone's life!
If you or someone you love is struggling with addiction, I have resources that can help you.  Please don't hesitate to reach out for a confidential heart to heart.
katie@amothersaddictionjourney.com