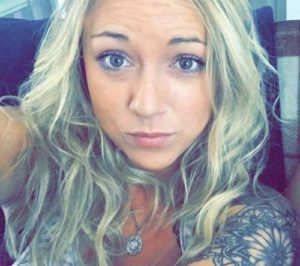 I remember getting kicked off my softball team.
My years of being a straight edged, athletic, follow the rules student were rapidly dwindling. I had been skipping school so often that my grades had slipped from A's to D's. I maybe went to one practice a week and my love for the game had faded. My addiction was slowly creeping in and taking over. But I wasn't upset about it…I just wanted to be with my friends and feel good any way I could.
It started off slow.
Pills on the weekends, drinking with my friends. Things almost every teenager experiments with. I knew I was different from a young age. I had moved so often that my identity was almost gone and I was able to get along with any crowd I was around. This bubbly, outgoing, beautiful girl was secretly lost and self-destructive and ran to anyone I could fit in with that day.
Listen I'm not going to sugar coat anything. I loved getting high. I loved being with my friends, partying, around. I took pills like they were candy and drank alcohol like it was water. My life was slowly crumbling around me and I had no idea what tragedies were heading my way.
At age 18 I moved in with my boyfriend because I was so "in love" and didn't want my parents controlling me. I'm 18, I can do what I want, right?
I came home one night from work and everyone is partying. My boyfriend had a line for me that I did immediately. I continued this behavior for a few months until I woke up one morning; I was sweating but I was freezing, my whole body was sore, I was shaking and crying. I thought I had the flu. I was sat down by him and my roommates. "We need to tell you something".
It was heroin that I had been doing and I was dope sick.
Heroin to me was a disgusting and dirty thing. Growing up in the suburbs, you aren't exposed to that too often. Now it is everywhere…but at the time I was so blind to it. Yet here I am. A beautiful, intelligent, compassionate teenage girl with a promising future now turned full blown heroin addict.

I didn't grow up in a bad home. My mom was my best friend and still is. I don't have a relationship with my real father, I've met him once but my step dad is my rock. He has been there for our family no matter what. My sister is 12 years younger than me and is my shining star. I tell you this because from the outside we are a perfect little suburban family. But in reality, we were dealing with something no family should ever have to endure.
I was slowly killing myself. Little did I know this was just the beginning…