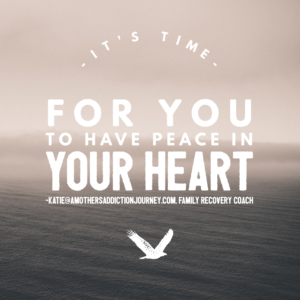 Are you struggling on how to cope with your loved ones addiction? Has your family dynamic been affected? Unsure of what to do next, while you're loved one is in treatment? What steps do you take if they are currently in active addiction?
So much of our focus has been on saving our loved ones who struggle…now it's time to save YOU. When YOU become stronger and empower yourself with knowledge, your loved one has a much greater chance at recovery.
I am now accepting clients for private sessions, which can be done virtually, from the comfort of your own home.
Please know, you are NOT alone.
katie@amothersaddictionjourney.com